The Southern California Fairgrounds and Events Center is dedicated to keeping its community close by providing a space for those in and around Riverside County to come together and engage in agricultural, educational, recreational, entertainment and service opportunities.
The Southern California Fairgrounds and Events Center had no brand identity or marketing plan prior to partnering with Adorn. The fairgrounds had a chance at a fresh start, though, once it welcomed its new CEO who had bigger and better plans to acquire the right execution team to work by his side.
Adorn worked alongside the SoCal Fair CEO to launch the brand into full acceleration by expanding and revamping its image to ensure that the longstanding Southern California Fair, as well as other events held on the grounds, continued to be a place where memories are made.
33% Increase in Online Ticket Sales YOY
4% Increase in Attendance YOY
Adorn's creative team worked to create coherent and consistent branding for the Southern California Fairgrounds and Events Center. By hand-selecting colors and creating new designs to more accurately represent the brand, Adorn was able to help it form a closer connection with its community by giving people something to remember it like the back of their hand.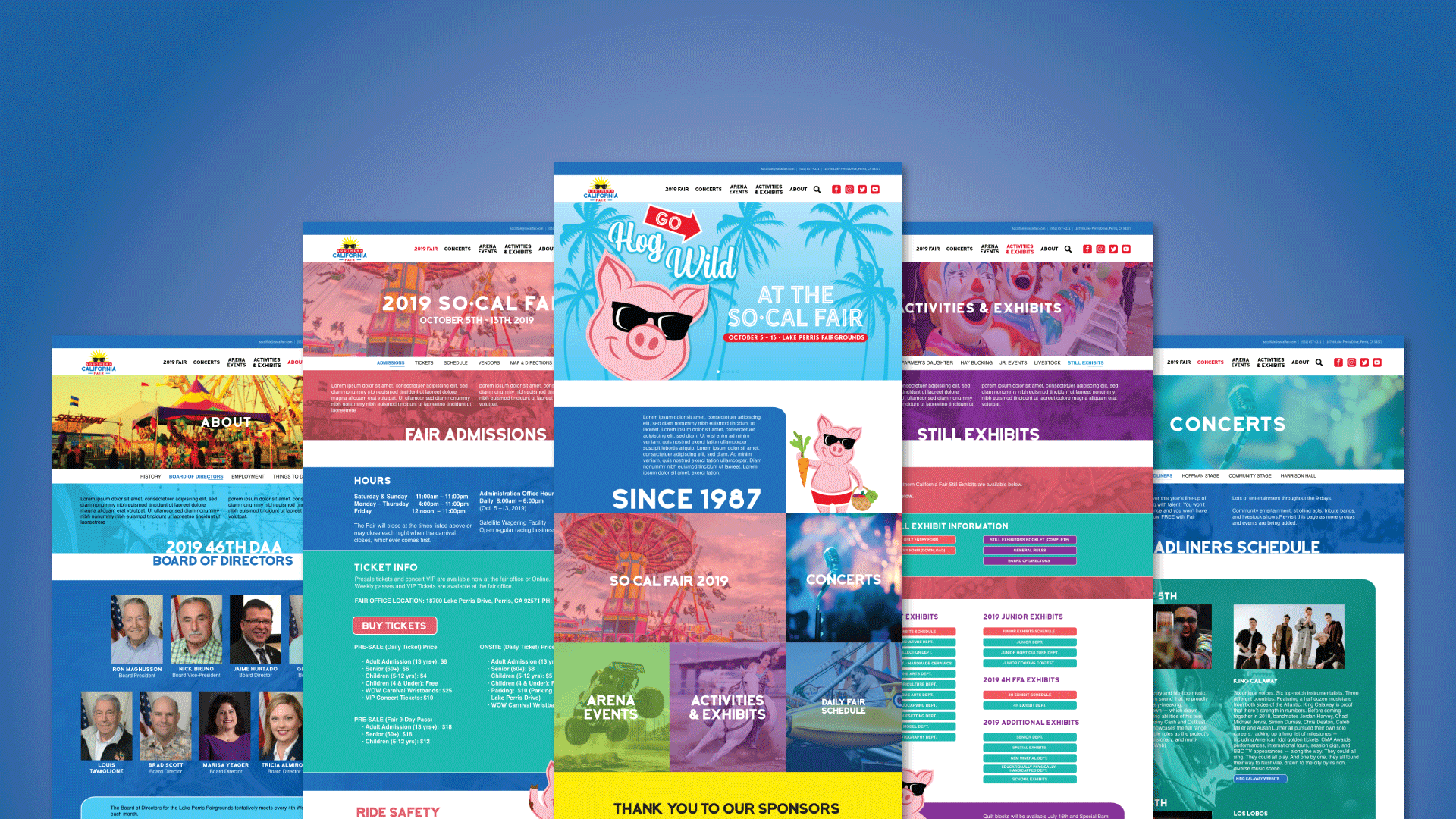 Social & Community Management
INSTAGRAM ADS,
INFLUENCER COLLABORATIONS,
CONTENT CREATION
& PUBLICATIONS
The SoCal Fair community is one that compares to no other. Faithful fair-goers always come back, and when they do, they always want more. Adorn interacts and engages with this community across all of the SoCal Fair's social platforms – starting conversation, answering questions, and tending to their needs no matter what event is in action.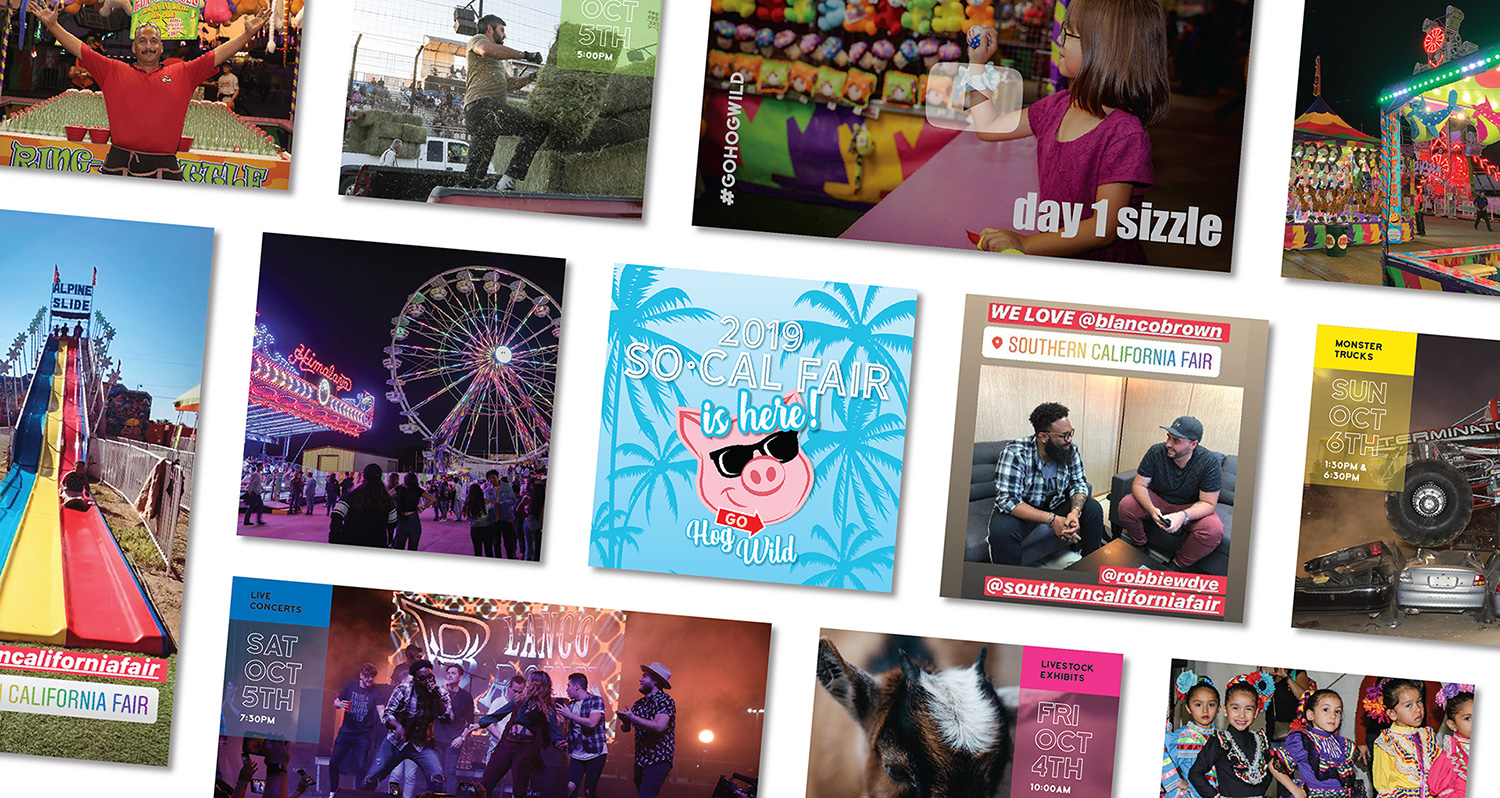 It's a fact that one of the fairgrounds' most beloved events is the annual SoCal Fair, but it's not the only time of year that fun on the fairgrounds is shared. Adorn helps the fairgrounds set its main event in motion, as well as other concerts and events that the space is used for. During the global pandemic, Adorn assisted in the SoCal Fair's pivot so that it could remain relevant during these times that restrict large gatherings, let alone an entire regional fair. Our creative team took this into consideration and helped to make the fair's Virtual Livestock Auction and Drive-In Food Fest an alternative for the fair fans of the community who were deprived of their fun this fair season. 
Let's get creative. Say hello and set your success in motion, and we'll begin building your brand.
LET'S MAKE SOMETHING AWESOME TOGETHER.